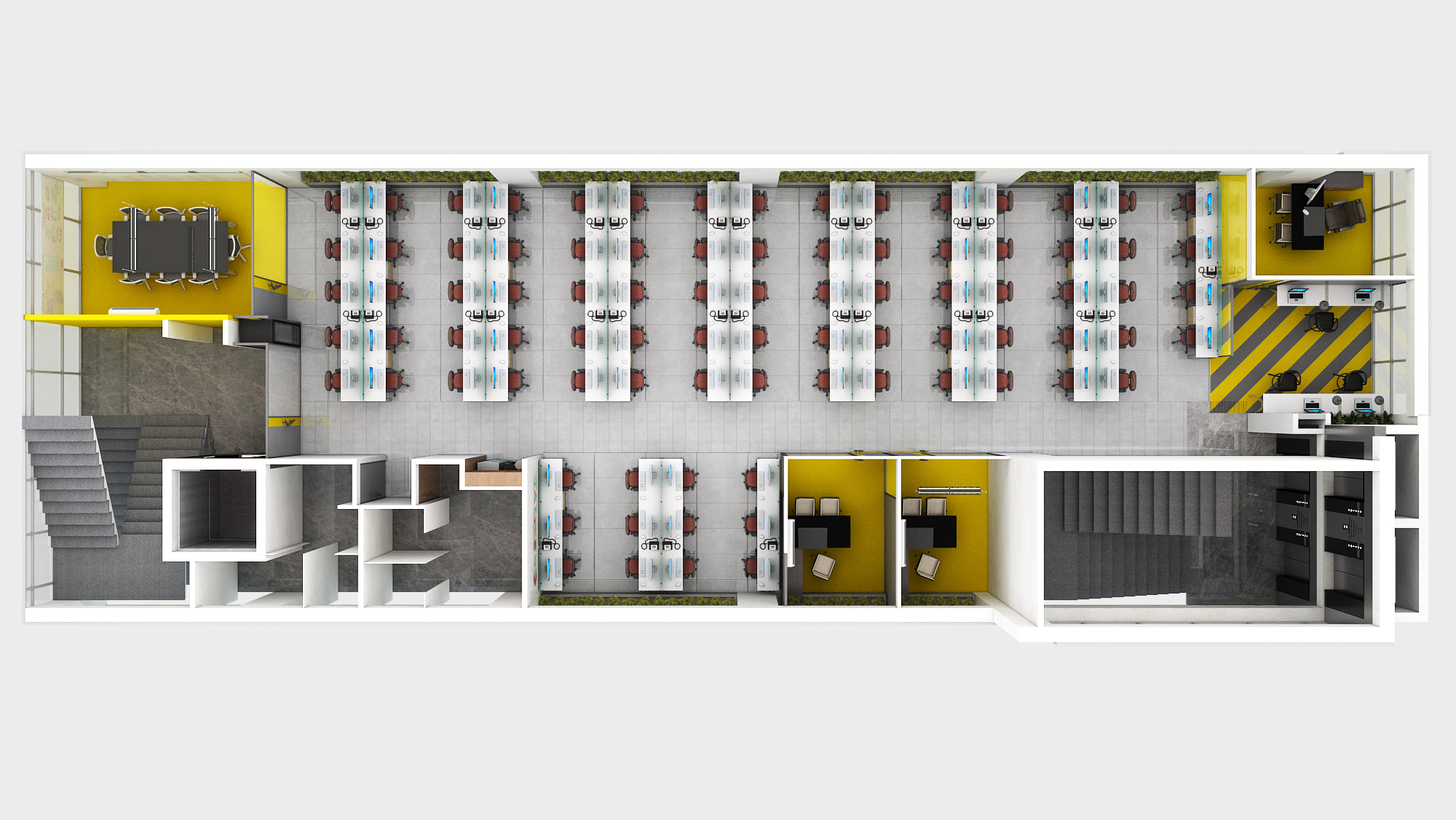 2D / 3D Floor Plan Rendering
3D floor plans enable true spatial representation in all its dimensions and display clearly the space and placements of doors, windows, height of the rooms and other architectural details. It helps designers and architects make better use of space. 3D plans help you decide on the final floor plan.
With3D floor plans you can view all the rooms with everything including fixtures, finishes and furniture. Textures on the walls and fabrics can be created to near photographic quality in colors of your choice the way you like it.
With years of experience in architectural rendering and visualization, we at 3D Labz understand your need for clear, defined and detailed 3D floor plans presentations for your clients.
2D Floor Plans or Colored Floor plans
Influence your clients with beautifully created 2D floor plans illustrations. Bank on 3D Labz always to fully support you with our experienced professional design services.
Every individual has a visual conceptualization of a building plan in his head but a 2D colored floor plan illustration makes sure that everyone is talking about the same plan. 2D floor plans with their attractive and colorful imagery provide better project perspectives and better understanding of actual room layouts and dimensions.
2D floor plans are very effective marketing tools. They make your brochures and flyers very distinct, visually appealing and provide great information to clients. Buyers are able to understand room layout and plans better to make the right purchasing decisions.
With added visual imagery of 2D floor plans you are able to present specific floor layouts including visual details of furniture, fixtures and appliances. 2D techniques of applying shadows, material and textures to floor plans give depth to elevations and create excellent exterior elevation of buildings.
2D floor plans give complete make over to lines, blueprints, graphs, figures, complicated diagrams and cad files in earlier floor plans to new, appealing and simplified presentations.
Feel free to reach out to us with your questions all 7 days of the week. You can talk to us about the project you are planning anytime. We listen with utmost attention to provide a realistic quote based on your requirements and budget.